Date & Time: Wednesday, September 22nd, 2021, 7:30a to 1:00p PST
Location: SPIRE (formerly Corporate Alliance) in UTC
Address: 9540 Towne Centre Dr., Suite 150, San Diego, CA 92121

Catered Breakfast/ Arrival:
7:15 to 8:00 AM
Masterclass Tracks:

7:30 AM - 12:30 PM
Track I

:

7:30 - 9:00 AM

Break:

9:00 - 9:15 AM

Track II

:

9:15 - 10:45 AM

Break:

10:45 - 11:00 AM

Track III

:

11:00 - 12:30 PM

Masterclass Topics

Achieving Exponential Business Growth
Building a High-Performance Culture
Accelerating Marketing Speed & Performance
The Paradox of Selling that Limits Sales
Why Sales aren't Increasing as Planned
Get a Grip on your Business with EOSTM
Utilizing Modern CRM Technology to Win Big
Catered Lunch/ Networking:
12:30 - 1:00 PM
Sarah Polk, CMO, Chief Outsiders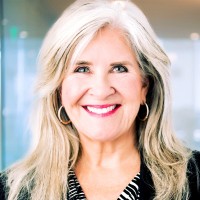 Sarah is a Chief Outsiders CMO based in San Diego, California. She helps B2C companies, start-ups, and turnarounds create and execute strategies to improve product positioning, brand recognition, and revenue.
With deep senior-level management and marketing expertise, Sarah leads businesses through international expansion initiatives, difficult transitions, mergers, acquisitions, and turnarounds. Adept at recognizing growth opportunities, strategic positioning, creative conceptualization, new product launches, and brand management, she builds and expands extensive marketing departments to maximize ROI and shareholder value.
Also skilled at product marketing, she works with engineering teams to craft products that meet the market's needs. With an ability to inspire and lead cross-functional global teams, Sarah builds productive, long-lasting business relationships.
Richard Eppel, President, Strategic Momentum
Richard has been a business leader in the high-tech industry for over 35 years. Specializing in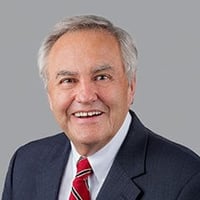 corporate turnarounds, he has brought his high energy, results-oriented approach, and powerful analytical, strategic, and communications skills to bear on a wide range of organizations.
Leveraging his experience as a turnaround CEO, Richard partners with CEOs and their teams to unlock the enterprise value obscured by organizational misalignment and dysfunctional conversations. Richard takes a systems approach and focuses on aligning vision, strategy, operational processes, and culture, emphasizing aligning the culture to achieve the desired results.
Richard firmly believes that culture, how people think and act, is the crucial performance diver. Richard's commitment is to achieve a 10X improvement in enterprise value within five years.
Tracey Saenz, CEO & Principal, Social Currency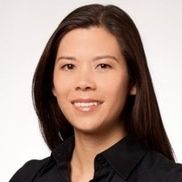 Tracey has a marketing background with 20 years of experience across early-stage startups and Fortune 100 companies. As general manager of a consumer packaged goods business, she had P&L responsibility for two challenger brands. She revitalized a personal care brand, turning it into the fastest-growing product in its category, increasing revenue by 412%, and establishing international distribution in 16 countries.
Tracey launched a first aid product, winning national distribution in major food, drug, and mass stores within six months. As the leader of a David brand competing against Goliaths, she learned first-hand how to gain market share from well-funded competitors. Tracey has held positions in consumer packaged goods, biotech, and software. She employs a deep knowledge of modern marketing techniques to create measurable results.
Brian Jackson, President, Sandler Training San Diego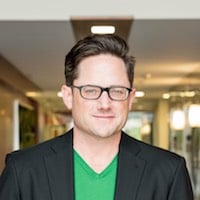 President/Owner of Sandler Training of San Diego, Brian champions an honest, no-nonsense consultative approach to sales and management that gets results while preserving self-respect. Real change occurs incrementally—and there is no quick fix. Ongoing reinforcement produces lasting, measurable improvement in sales revenue.
Outside of business, Brian enjoys taking his children camping with the YMCA Adventure Club "Indian Guides," fishing in Mission Bay, and hiking Mission Trails.
Greg Grand, CEO, G Squared Advisors, Fractional VP of Sales, Sales Xceleration

Most small and medium-size companies reach a stage where growth stagnates, new client development slows or stops, and revenue flattens or declines, leaving owners frustrated and having to focus more on sales than on running their business. These challenges are common and often stem from a company's sales strategy and tactical execution.

Greg acts as a Fractional VP of Sales who concentrates on helping small and mid-sized companies optimize their sales strategy, process, and execution. He focuses not only on the strategic level but also on the tactical level, all to help companies achieve record-breaking sales results.

Sales Xceleration provides customized sales solutions to small businesses and mid-sized corporations that want to launch or expand their sales operations. Sales Xceleration consistently delivers sustainable sales performance improvement for their clients by developing and executing sales strategies and processes.
Jon Kludt, Professional EOS Implementer®, Kludt Consulting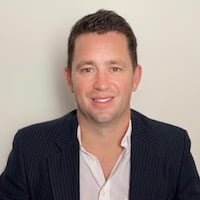 After eighteen years of building his family business, Jon became frustrated that we weren't getting what we wanted from the business. In Jon's desire to figure out how to fix it, he discovered Traction® and EOS®. By implementing EOS® in his company, his employees could get on the same page with the company's vision, executed it more consistently. They built a strong team to help the company achieve success day in and day out.

Jon was also able to step out of the day-to-day operations and let the leadership team run the company. As a Professional EOS Implementer®, his passion is to help business owners that are frustrated with their business and want to take back control. Jon does that by simplifying, clarifying, and helping his clients achieve their vision by implementing EOS® in their companies.

The Entrepreneurial Operating System® (EOS®) is designed to get you what you want out of your business. EOS® does that by giving you a complete, proven system, with straightforward tools and concepts, and a proven process to get it in place.
Gregg Anderson, CEO & Co-Founder, Origin 63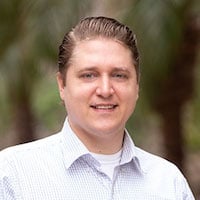 Gregg is the co-founder and CEO of Origin 63. Gregg's primary expertise is helping startups and middle-market companies grow by improving their sales, marketing, and customer service technologies. Gregg volunteers for the SDSU Lavin Entrepreneurship Center, the SDSU ZIP Launchpad, and the Regional Entrepreneurship Center Innovation Lab at San Diego Miramar College.
Origin 63 works with high-tech and professional services companies that are looking to solve key sales and marketing technology issues and build a strong technology backbone. By helping our clients implement and maximize value from sales and marketing technology solutions, Origin 63 helps drive remarkable results from key growth initiatives set by leadership.
Gregg holds a bachelor's degree from SDSU and is a Veteran of the U.S. Coast Guard.
ABOUT INSPERITY®
Our full-service HR solution delivers
At Insperity, it's not just HR outsourcing, it's HR that makes a difference.™ Our comprehensive, scalable HR solutions offer an optimal blend of service and technology to facilitate growth by streamlining processes related to payroll, benefits, talent management and HR compliance. We provide the tools to help you lighten your administrative load, maximize productivity and manage risks – so you can focus on growth. Because that's what it means to have a true HR partner.
Is there a fee to join the event?
Not this time around. Lucky you! 🍀

Can I attend the event via Zoom?
No, sorry. This event is being held in person.

Will there be food and beverage?
Breakfast and lunch will be professionally catered. 🍽️

If I can't go, can I send my employees instead?
Yes, but please send only your most senior employees (i.e., department heads, key executives, leadership, etc.).

Why is this event being hosted?
Our objective with this event is to provide high-level and hands-on education to grow your business with no strings attached. We believe in putting good in the world to get good out. We're just maxing out our karma points.

Can I pitch my services at your meeting?
Absolutely not. We do not allow any type of "pitching," whether from hosts or guests and we expect it to stay that way.

Aren't you worried about COVID-19?
As of June 15th, 2021, the CA State Government is regulating events with more than 5,000 attendees. We'll likely have around 25 attendees. Please do your part and get vaccinated if you haven't already!
Will there be more of these events?
We plan to host a masterclass three times per year and will be releasing future dates very soon.

Will this event be recorded?
No, sorry.

Are consultants and service providers allowed?
The in-person masterclass is open to consultants and service providers if you are invited or have a relationship with one or more of the facilitators.

Will this masterclass be fun?
Yes! Fun is an understatement. 🥂
More Questions?
Contact Gregg Anderson at Gregg [at] Origin63.com.